WooCommerce Price By Country Plugin
£29.00
Implement country based pricing strategy by installing Woocommerce Price by Country Plugin. Offer better price to customers keeping in mind their local factors such as currency, cost sensitivity, loyalty etc.
Price localization not only provides customized experience but it shows customers that your business is equipped to scale globally and caters to global audience.
Configure multiple prices per product in Woocommerce and show different prices based on customers' location. This plugin detects geo location of your website visitors such as IP address information, and it shows price by location accordingly.
For the Admin, it helps you understand the purchase power of potential buyers as well as track their buying behavior in each country and develop efficient solutions accordingly.
Description
Key features of Woocommerce Country Pricing
Detect Customers' Location in Three Ways
You can configure price based on:
IP address of visitor
Customers billing address
Customers shipping address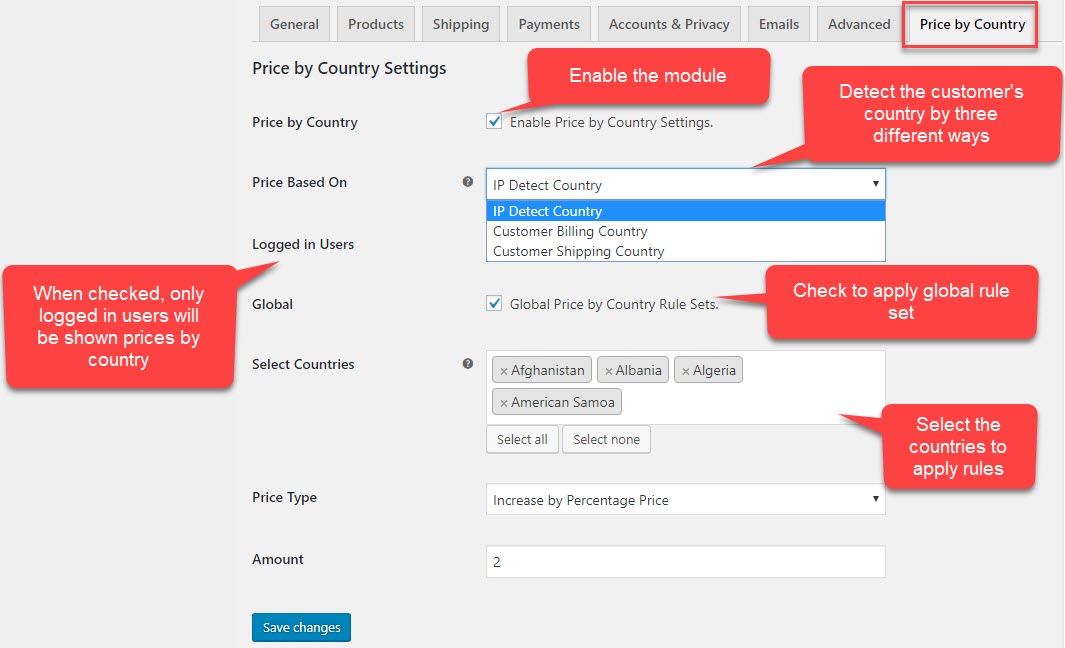 Global vs Country Specific Pricing Rules
You can apply global rule set or select specific countries in a rule for price management.
Price Change for Logged in Users
This plugin allows you to implement country pricing for logged in users only.
Discounts Feature: Fixed or Percentage
On selected list of countries, you can offer price discount either in fixed amount or in percentage.

Configure Country Pricing for Individual Products
For each product, you can set different price for different countries. You can add multiple rules under each product, and each rule can be configured to increase or decrease price for different Countries.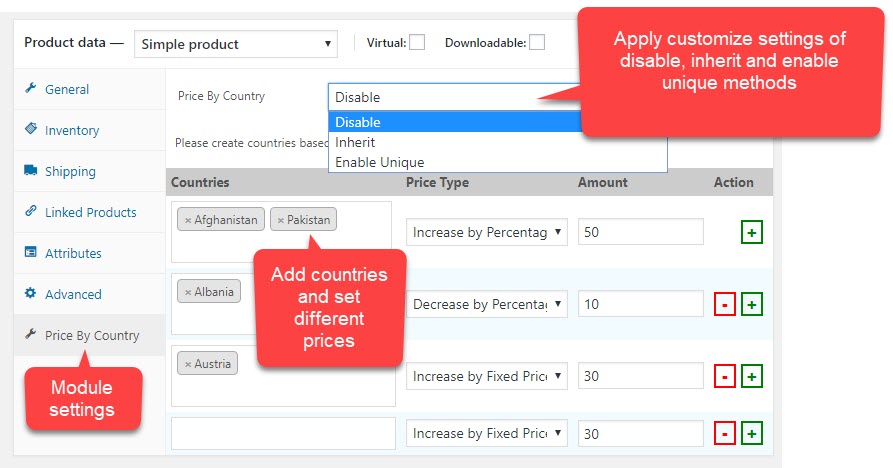 Request a Feature
Please contact our support team to request another feature or any customization.